Category Archives:
documentary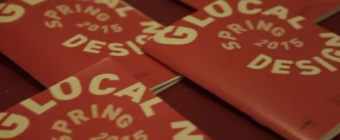 Here are some impression from the Glocal Design Spring 2015 the charming video&interview team edited. More structured videos will follow.
. GDS15 was intense, inspiring and a confirmation that with our upcoming Master in Eco-Social Design we are heading in the right direction.
13.11. | 16.00 – 18.00 | unibz Campus Brixen | Raum 2.24
Vortrag, Film und Diskussion mit Prof. Dr. Gilles Reckinger und Dr. Diana Reiners:
Die Menschen von Lampedusa und die Bootsflüchtlinge: Begegnungen am Rande Europas
Lampedusa, eine kleine italienische Insel im Mittelmeer. Klein genug, dass man sie getrost immer wieder vergessen konnte in Rom und in Brüssel – wären da nicht Zehntausende von Bootsflüchtlingen aus Afrika, die in den letzten Jahren dort angekommen sind. Wann immer eine besondere Tragödie zu vermelden ist, richten die Medien reflexartig ihre Spots auf die Insel, tragen diese Bilder von der Peripherie in die Mitte Europas – und wenden sich genauso schnell wieder ab. Von Lampedusa und den Lampedusani erfahren wir nichts.
Der Ethnologe Gilles Reckinger hat sich mehr Zeit genommen und fragt nach dem Umgang der Menschen mit diesen Widersprüchen, und was das mit uns in der Mitte Europas zu tun hat.
11.11. | 19.30 | unibz Campus Brixen | Aula Magna
Schatten der Scham
von Sabina Zwitter-Grilc
Sabina Zwitter Grilc wurde für diesen Film über das Leiden der nachfolgenden Generationen von Opfern des Naziregimes mit dem Gatterer-Preis 2014 ausgezeichnet.
Die Regisseurin steht dem Publikum nach der Filmvorführung für Fragen und Diskussionen zur Verfügung.