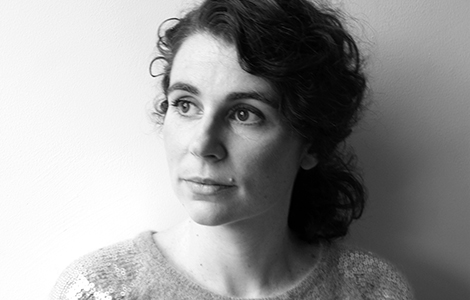 Soares work explores the implications for design of the current technological redesign of nature. Her projects involve developing collaborative frameworks between design and emerging scientific research. She employs design to explore future technological implications for public engagement and awareness.

 She is currently based in London, UK and is a Senior Lecturer at London South Bank University. In addition she has held research fellow positions in » IMPACT! project, at Royal College of Art and » MATERIAL BELIEFS, at Goldsmiths University of London. Her work has been published within design and scientific publications and exhibited at the MoMA, New York, MOMAK, Kyoto, Science Gallery, Dublin, Southbank Centre, London and The Royal Institution, London. Susana's work is in the permanent collection of MoMA, New York.

 Her current research focusses on how the understanding of technological redesigned living systems can generate new frameworks for design practice.
Abstract
DESIGN FOR THE NEW NATURAL
As technology is shaping nature, the impact it has on living systems becomes more expressive. What role can design and designers play towards a sustainable future?
Since 2008, the 'Anthropocene' epoch – in which human and technological influence would dominate the planet – is being widely accepted by the scientific community.
New advances in areas such as synthetic biotechnology, genetics and nanotechnology are changing our very nature and nature itself. Genetic screening technologies are enabling parents to design their babies and weed out undesirable diseases. Craig Venter's team creation of synthetic life represents a landmark for manmade organisms that can be future orientated and of a new nature. On a global scale, Geoengineering proposes to manipulate the planet's environment. It considers erupting volcanoes, so that the sulphur compounds in the ashes reflect sunlight and CO2 capture from air and water. Also, scientists have been developing a generation of climate-resilient crops to tackle future demographic pressure on food production demand.
Incurably curious, in order to understand the technological impact of this research, designers are venturing into other territories.
Design for the New natural intends to explore the role that design and designers will play within the emergent panorama of the technological redesign of nature. The talk will build upon work that often uses the application of scientific techniques and/or collaborations with lab-based researchers. Symbiotic relationships with natural systems are envisaged in projects like Bees. And work such as Vegetarian tooth, considers a technological driven post-nature perspective, highly engineered and tailored to tackle the current biological diversity crisis. These projects articulate a speculative design approach leading to the formation of experimental collaborations between genetics, regenerative technology and synthetic biology.
Within this talk we aim to discuss the potential of design within an interconnected systems position (nature and humanity being part of one system) and how can design be used to make abstract issues tangible and raise a multitude of questions surrounding sustainability.
SUGGESTED BOOKS
The World in 2036: Design takes over, says Paola Antonelli
Towards a Critical Technological Fluency
Interesting questions / statements
"The work of bio-designers generates uncanny visions that can confront our deepest beliefs" States of Design 07: Bio-design at Domus Nov 2011 by Paola Antonelli
"The speculative designer has the opportunity to imagine and explore possibilities" that contributes to the development of technologic fluency" Towards a Critical Technological Fluency by Carlo Di Salvo & Lukens, 2009.
"The lab became a site for collaboration, transforming emerging research into a platform that encourages a debate about the relationship between science and society." Material Beliefs: Introduction of Documentation, Design Interaction Department University of London Goldsmiths, 2008.