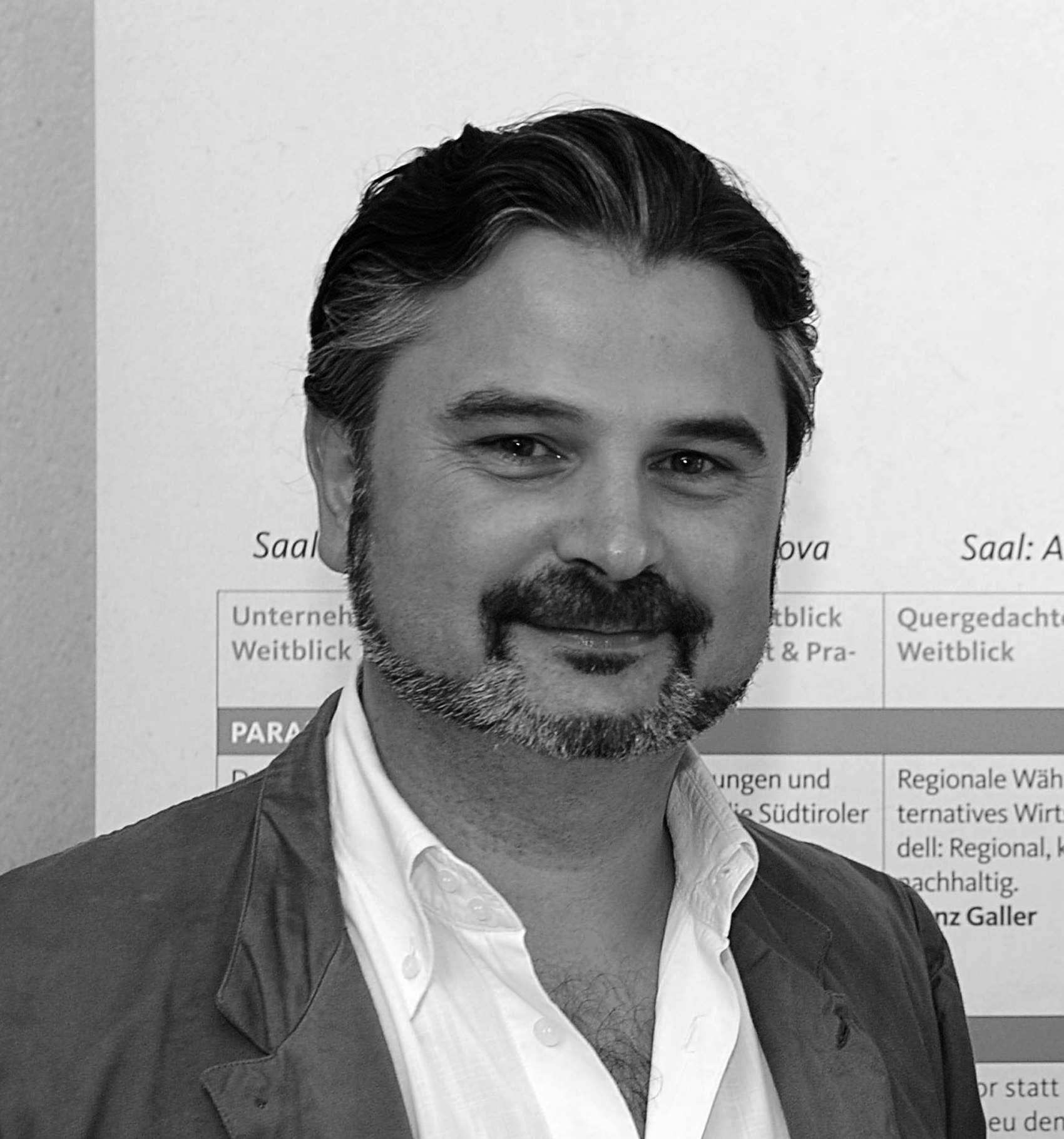 Günther Reifer had the typical business career in sight and was headed straight in this direction: studying economics, lecturer at the university, business consultant, then sales and marketing director of an international company, until he realized that these topics were not what he really wanted. Various trips to South-East Asia and Egypt (Sekem) changed his life and led him – together with Evelyn Oberleiter – to establish the Terra Institute. He is Cradle to Cradle Design Consultant and President of the Association of Welfare Economics.
Glocal Design Spring 2015 | workshop | 28.3.2015 | 10:00 – 19:00
terrainstitute
Terra Institute: founded in 2009 in Brixen – currently 25 consultants and lateral thinkers. Objective: Support for a global systemic change. The Terra Institute is a competence center for innovation and sustainability of companies and society and wants to give impulses towards the development of a new and sustainable economy and a peaceful coexistence through consulting, coaching, training and research.
We see our mission as reconnecting people and systems to the network of life and create and propagate a new role of the economy. We want to advance a systemic change and empower businesses to be part of the solution rather than part of the problem.
In the keynote speech, Günther Reifer will demonstrate what this work looks like in practice and how it is implemented.
Topics: common good economics, Cradle to Cradle, Systemic Leadership
SUGGESTED BOOKS
Coming soon
Interesting questions
What could a new economic model look like and how would it function?
How does change work?
What does "good" quality of products mean?