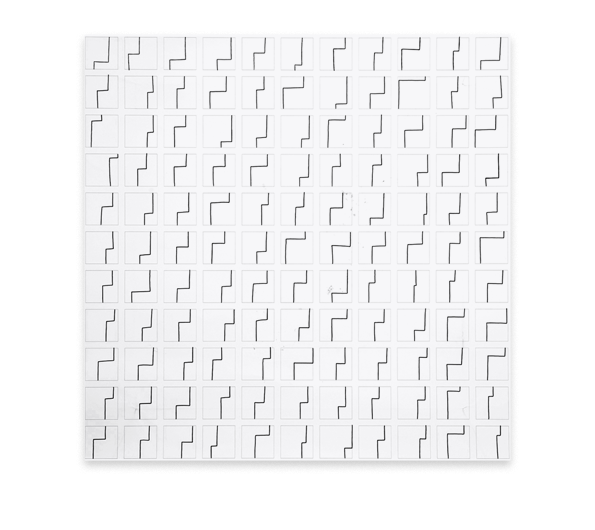 Jonathan Pierini: Fronte interno (home front)
EN | Jonathan Pierini
(*1983), is a type designer and graphic designer. After graduating at the ISIA Urbino in graphic design and visual communication, he moves to the Netherlands to follow the Type and Media master program in The Hague. Once relocated in Italy, Jonathan works with his own studio bistro, in partnership with Alessandro Panichi and Showa Pluchinotta, on editorial projects, corporate identitities and type design. In 2009 he teaches graphic design at the Accademia di Belle Arti in Bologna while tutoring in type design at the ISIA Urbino. In the same year he collaborates with the Università per Stanieri di Perugia with a research project about rhetoric and web cartography. In 2010 Jonathan moves to London to work at Dalton Maag type design office getting involved in projects for clients such as Nokia and Vodafone. Since 2011 he is working as a researcher and graphic design lecturer at the Faculty of Design and Art of the Free University of Bozen Bolzano.
IT | Jonathan Pierini
(*1983), dopo studi umanistici, si diploma presso l'ISIA di Urbino in Progettazione Grafica e Comunicazione visiva. Studia type design e tipografia presso il master Type and Media alla Royal Academy of Arts dell'Aja in Olanda. Tornato in Italia fonda `Bistro Studio` a Bologna con Alessandro Panichi e Showa Pluchinotta, occupandosi di progetti editoriali, immagine coordinata e type design. Nel 2009 insegna progettazione grafica presso l'Accademia di Belle Arti di Bologna, svolge attività di tutor in type design presso l'ISIA di Urbino. Nello stesso anno collabora con l'Università per Stranieri di Perugia con un progetto di ricerca sulla retorica della cartografia web. Nel 2010 si trasferisce a Londra dove lavora per lo studio Dalton Maag alla progettazione di caratteri tipografici per clienti quali Nokia e Vodafone. Dal 2011 Jonathan insegna come ricercatore e docente di progettazione grafica presso la Facoltà di Design e Arti della Libera Università di Bolzano.
DE | Jonathan Pierini
(*1983), ist ein Schriften- und Grafikdesigner. Nach seinem Abschluss in Grafikdesign und Visueller Kommunikation an der ISIA Urbino, zieht er in die Niederlande und absolviert seinen Master in Type and Media an der Royal Academy of Art (KABK). Wieder zurück in Italien, gründet Jonathan mit Alessandro Panichi und Showa Pluchinotta in Bologna das Studio Bistro, das sich mit redaktionellen Projekten, Corporate Identities und Schriftgestaltung beschäftigt. Ab 2009 lehrt er Grafikdesign an der Accademia di Belle Arti in Bologna und unterrichtet Schriftdesign an der ISIA in Urbino. Im selben Jahr arbeitet er an der Università per Stranieri in Perugia an einem Forschungsprojekt über Rhetorik und Web-Kartographie. 2010 zieht Jonathan nach London und arbeitet für das Dalton Maag Typedesign Büro u.a. an Projekten für Nokia und Vodafone. Seit 2011 arbeitet er als Forscher und Dozent für Kommunikationsdesign an der Fakultät für Design und Künste der Freien Universität in Bozen.
| | |
| --- | --- |
| | |