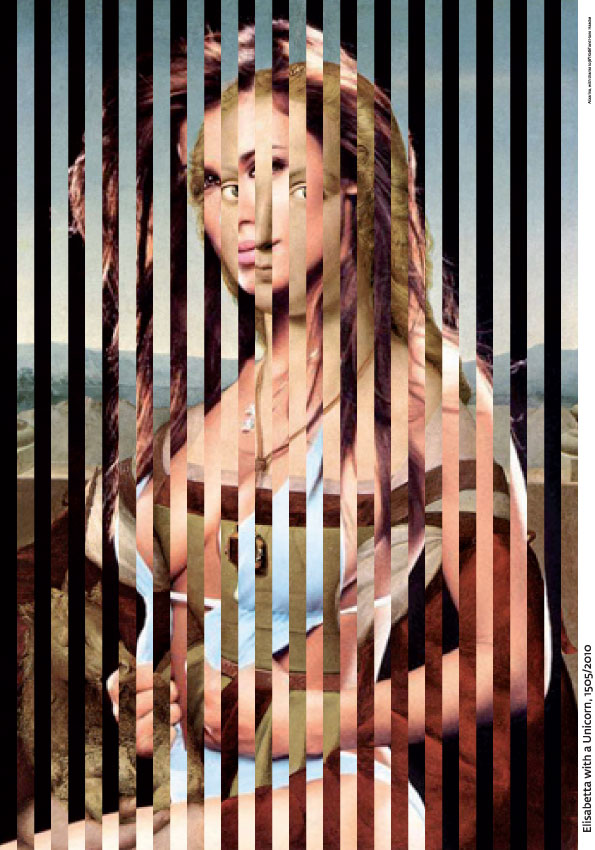 ELISABETTA WITH A UNICORN
Alizarina
is a visual communication studio founded in 2005 by joining the professional paths of Raffaella Colutto and Silvia Sfligiotti. The studio designs identity systems, editorial products, multimedia exhibitions, websites, cultural campaigns and events. Along the years, Alizarina's and the partner's work has been widely recognised (among others, it was shortlisted for 20th Compasso d'Oro and 23th Graphic Design Biennial in Brno). Raffaella Colutto is a designer and art director specialising in magazine, interactive and web design. Silvia Sfligiotti is a graphic designer and critic of visual communication; she teaches at the Faculty of Design and Art of the Free University of Bozen/Bolzano, and the at Scuola Politecnica di Design Milano.
Alizarina
è uno studio di comunicazione visiva che nasce a Milano nel 2005 dalla convergenza dei percorsi professionali di Raffaella Colutto e Silvia Sfligiotti, per progettare sistemi di identità, prodotti editoriali, allestimenti multimediali, siti web, campagne ed eventi culturali. Nel corso degli anni il lavoro dello studio ha ricevuto numerosi riconoscimenti (tra cui selezione 20mo Compasso d'Oro, 23a Biennale della grafica di Brno). Raffaella Colutto è una designer e art director con grande esperienza nella progettazione di riviste, multimedia e siti web. Silvia Sfligiotti è una graphic designer e critica della comunicazione visiva; insegna alla Facoltà di Design e Arti della Libera Università di Bolzano e alla Scuola Politecnica di Design di Milano.