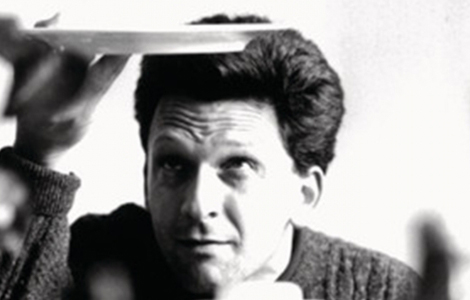 Kuno Prey is a designer, educator and innovator in the field of design as well as in that of education. In 1993 he contributed to the launch and the development of the Fakultät für Gestaltung of the Bauhaus-Universität Weimar, where he was appointed professor of Product Design. In 2002 he founded the Faculty of Design and Art at the Free University of Bozen-Bolzano, which he guided as Dean until 2010. This innovative design school project was rated among the most renowned schools in Europe. As consultant for design and research for many companies he has earned international recognition. His products, characterized by a deep research on materials and new technologies, won many international awards.
Master in Eco-Social Design | WS15/16
/ ESSEN / ALIMENTARE / FOOD /
Food is yummy and healthy
Food is greasy and geil
…
Food causes flatulence
and overfertilization
…
Food is enjoyed
and thrown away
…
Food is culture
Food is technology
Food is business
Food is nutrition
Food is pleasure
…
Everybody eats differently, but we all eat.
As designers we can contribute to good ways to produce, to distribute and to consume food – good for us and for the rest of the world. Therefore, we design communications, services, products and more – in order to create awareness, inspiration and things for food that does not only taste good, but does good for everyone involved: farmers, animals, the environment, merchants, craftsmen, vendors, consumers, …
But before we excrete our designs, we will incorporate the topic, enjoy and digest it. We will look at a wide variety of examples of good food culture. We will invite experts, do excursions and collaborate with competent partners.
In particular hybrid forms, between traditions and new courses of action …situations, where consumers produce, for example in their own vegetable garden or in community gardens; …in alternative distribution networks, where producers and consumers interact directly, like in Gruppi di Aquisto Solidale (GAS) or in Community Supported Agriculture (CSA); …in models, where consumers fund a producer, so s/he can do necessary investments, for example the modernisation of an alpine dairy, which then pays back interest in the form of delicious cheese from happy animals. And much more.
The topic is multifaceted. Accordingly, we try to approach it comprehensively as designers and in diverse ways. We will collaborate with small-scale farmers, food processors and craftsmen, with citizen initiatives, communities, activists and researchers. Together we will co-develop sustainable projects and do the necessary design work – from the first idea to the prototype. We will conceptualize holistic solutions, thinking across design disciplines such as product design, visual communication and interaction design. Our projects can be an beautiful interplay of well-designed products and services with wonderful events and communications, with successful online and offline platforms, et cetera.
We will benefit from the continuous dialog with the teachers of the courses in Sciences & Discourse (in this semester: Eco-Social Economics, Sociology, Moderation & Participation). And we will learn techniques and methods in the courses of the area Skills & Technologies (in the winter semester: Information Design, Design & Materials, Design & Digital Fabrication).
The initial phase is a full immersion in the topic, which all teachers of the Master will explore from their point of view, enriched by guests and excursions. During this phase students will develop ideas for their own projects, which are to be worked out in teams until the end of the semester. Each student can focus on specific tasks and technologies. Each project as a whole follows an overarching concept, and is practically elaborated in a productive cooperation (using the Methods of Moderation & Participation).
Buon Appetito!
RECOMMENDED READINGS
will be published on the projects blog
http://pro2.unibz.it/projects/blogs/essen/">
Interesting questions / statements
Coming Soon.